Disclaimer! Researching this post made me super hungry & desperate for a great meal out in one of these fab places. Now, I LOVE going out for meals, BUT with my restricted diet due to health reasons (I've written about my dietary requirements before HERE), it is often difficult to find suitable places that cater both for me & for my dining companion (who can often eat "regular" food!)
I live in the North West of the UK & I have had some fabulous meals in the nearest big cities over the last few years (namely Liverpool & Manchester). So I have focused on these areas to handpick 5 of my top restaurant choices which I would love to visit. Now, who is going to come with me?!
1. 20 Stories – Manchester
Well, you guessed it by the name! This top-class eatery & cocktail bar is 20 stories high above Manchester city! I have visited here previously for lunch with a friend & the views were spectacular – 360 degree views of the Manchester skyline in fact! When we visited cute little igloos were set up outside on the terrace. Their food was delightful, if on the pricey side (but you're paying for the views too, right?!) & they do offer limited vegetarian & vegan options which I was happy with. I'd love to visit again soon – maybe this time in the evening to see the city lights after sunset (while nursing a cocktail or mocktail!)… Sounds perfect! As a bonus, they are committed to reducing food waste & providing a more sustainable dining experience. Top marks! Sustainability is really important to me – I've written about it before HERE.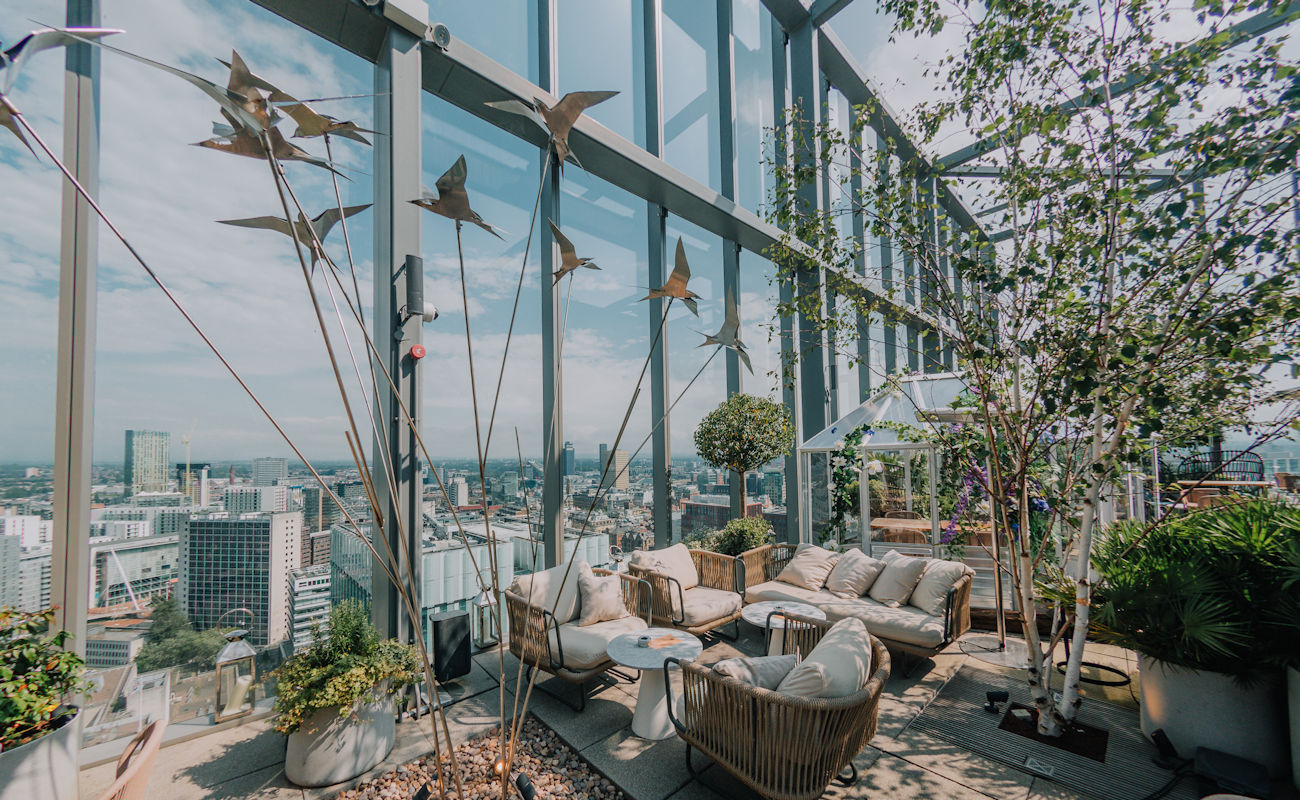 2. The Allotment – Manchester
Now, this IS a solely vegan restaurant & a rather fab one too. This is another place I have visited with friends for lunch. Our party included some non-vegans who were still really impressed by the food! The menus look fantastic & they have a fantastic range of herbal teas (another one of my great loves!).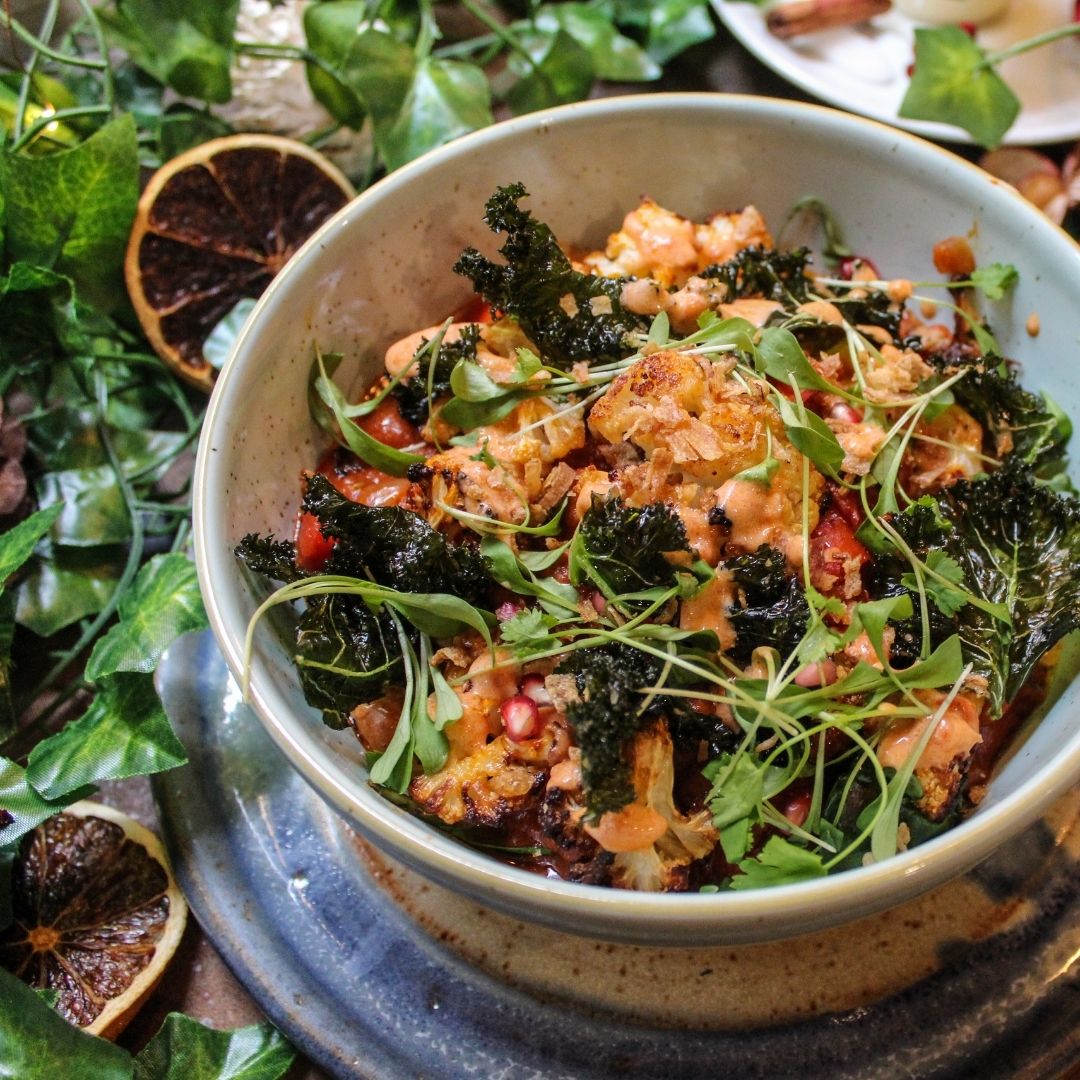 3. The Walled Gardens Underground Restaurant – Manchester
Now this place sounds amazing! Top plant-based chef, Eddie Shepherd, has created an intimate dining experience (max 8 diners per night) from the kitchen of his house! It was also named as one of the best 20 restaurants in the country! Wow! I can't wait to visit! If this intimate dining experience sounds right up your street, then did you know you can book private dining restaurants all over the UK? While you're at it, check the Square Meal website out – it's a great place to book!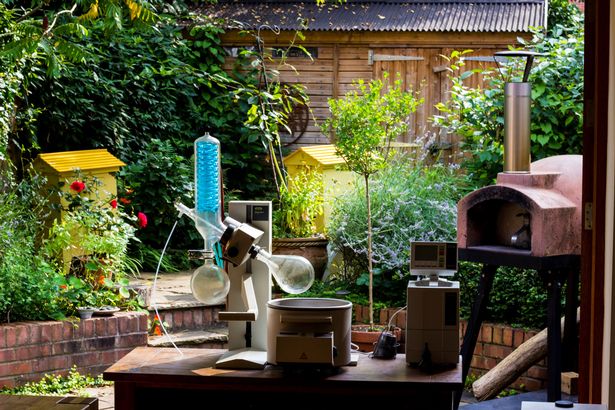 4. The Garden Eatery – Hale
This super healthy establishment has been on my wish-list for years & I still have yet to visit! Someone please take me soon! It is rare to find somewhere which caters entirely to my food taste! Wholesome, healthy & delicious. They are also famous for their fresh juice cleanses (I'd prefer actual food though!).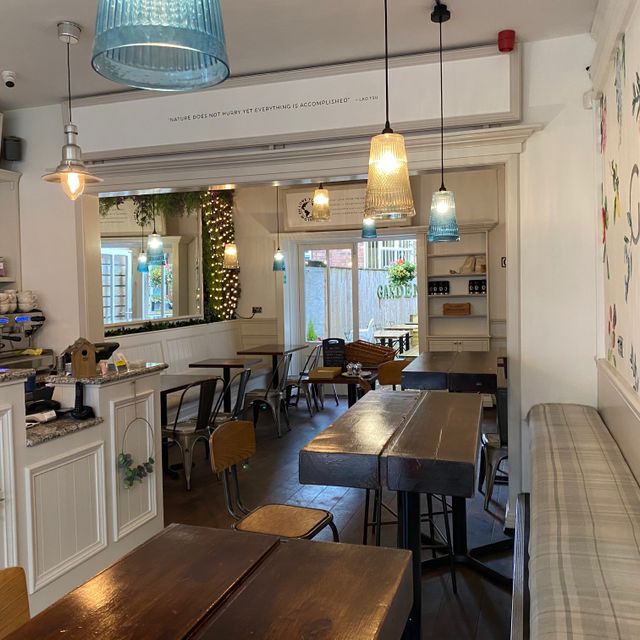 5. Sanskruti Restauarant – Liverpool
Now, I couldn't leave Liverpool out! It always has a soft spot in my heart as I spent 4 years there at university! And I have to admit, Indian cuisine is my absolute favourite! Sanskruti is famed for offering fresh, tasty, vegetarian & vegan Indian food. Unfortunately I can no longer eat naan breads due to being gluten free – but LOOK at the size of their family naans on the website! Their dishes are also really unique – so different from the usual run-of-the-mill Indian meals. I need to visit – ASAP!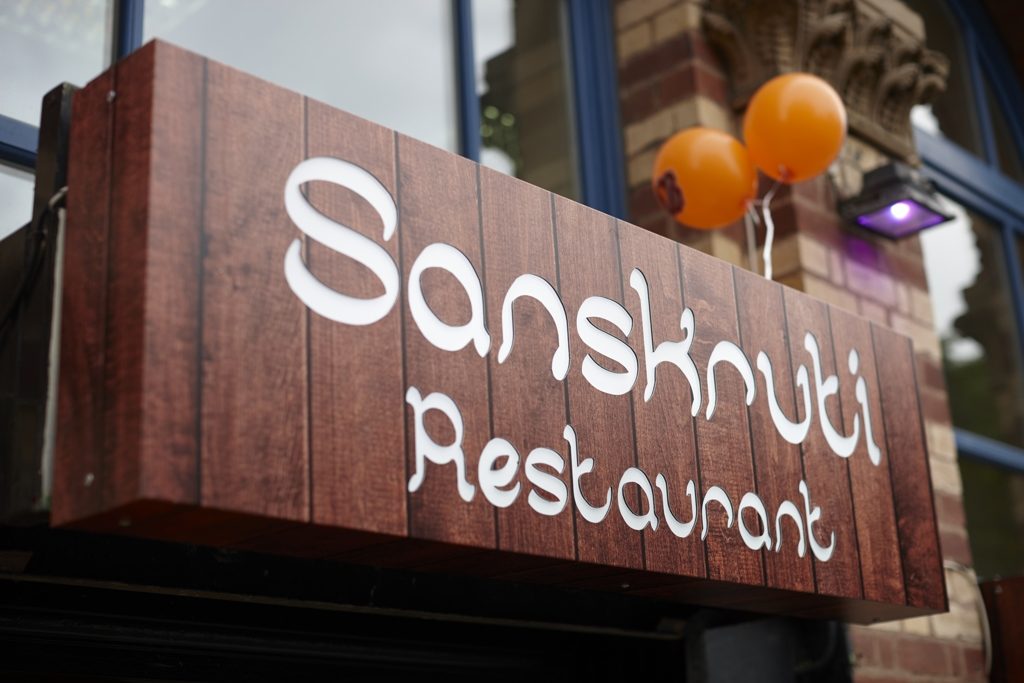 Now, if that hasn't made you hungry I don't know what will! I have realised I haven't been out for a "proper" meal in so long. Definitely time to remedy that. And think I will have to work my way through my top 5 list! I might even do little reviews for you on the blog.
Let me know if you have visited any of the 5 I mentioned? Or send me some of your recommendations to add to my list!
Images are kindly taken from the websites of each establishment.