It seems like Christmas is just over & it's time now to think about gifting your loved one all over again! If you are stuck for inspiration then I have selected a few products below which should give you some great ideas! Valentine's day has always been a wonderful opportunity to show your love & appreciation for the special someone in your life. And of course, if you are single, please take the opportunity to nurture & even gift yourself!
Valentine's Gift Ideas For Him –
* I love a man who looks smart & stylish! Thanks to the amazing website Trendhim you can pick from an array of stylish, high quality accessories to treat the man in your life. There is everything from watches & jewellry, bags, winter scarves & hats, wallets and much, much more! Check it out & I'm sure you will find many items you love! I am a huge fan of the sustainable, recycled cotton scarf in a classic sand colour. Perfect for winter walks! £45.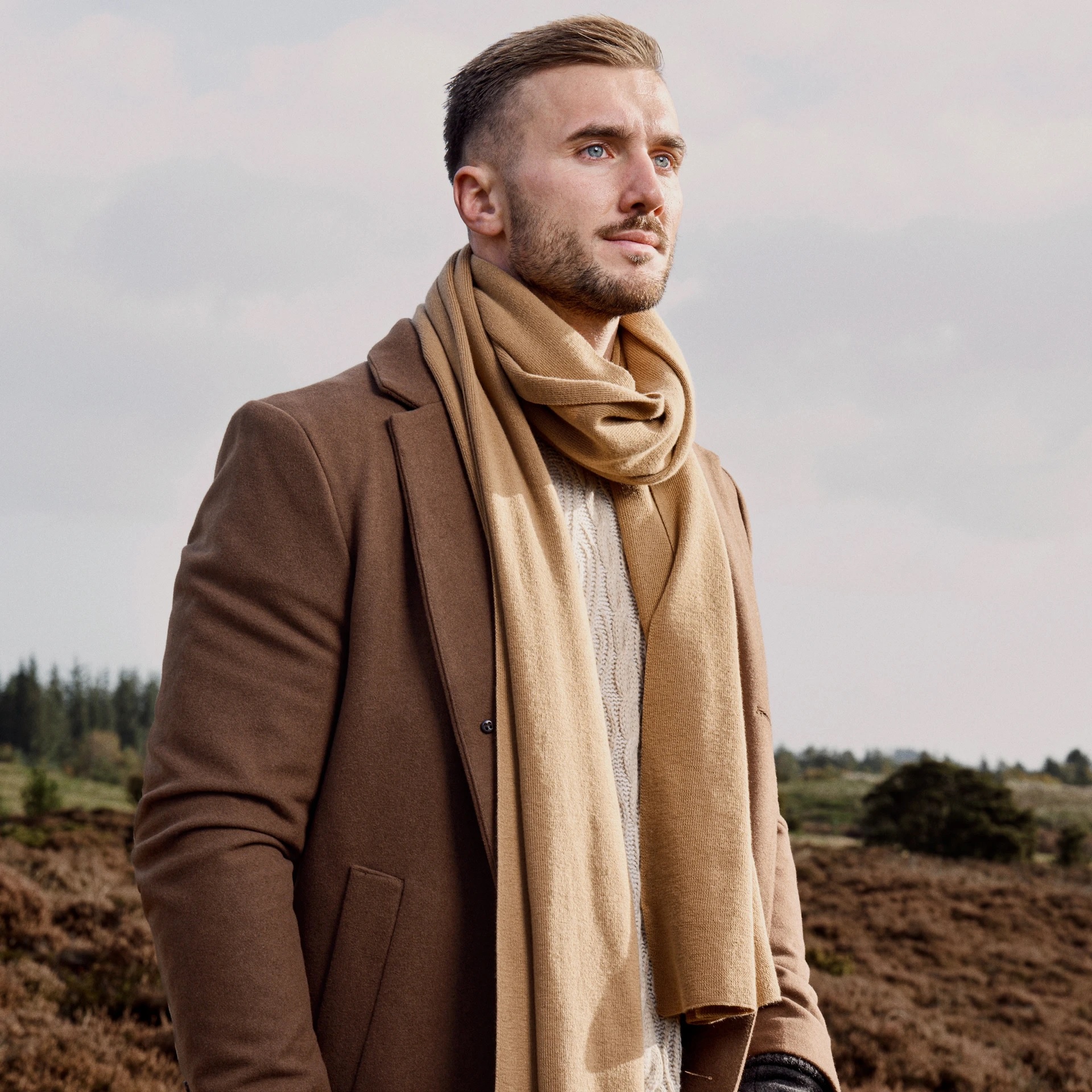 * Knitted in Hawick in the Scottish Borders, these red cashmere socks from Ava Innes are just beautiful & perfect for a man who loves a touch of luxury! They are perfect for keeping feet warm and cosy around the house or in bed. Available in sizes fitting UK 7-9 feet or UK 10-12 feet. The composition is 90% Cashmere, 10% Nylon. The touch of nylon helps these cashmere socks last a little longer. The socks will be sent in an Ava Innes gift box. The socks can also be personalised with a name. £45.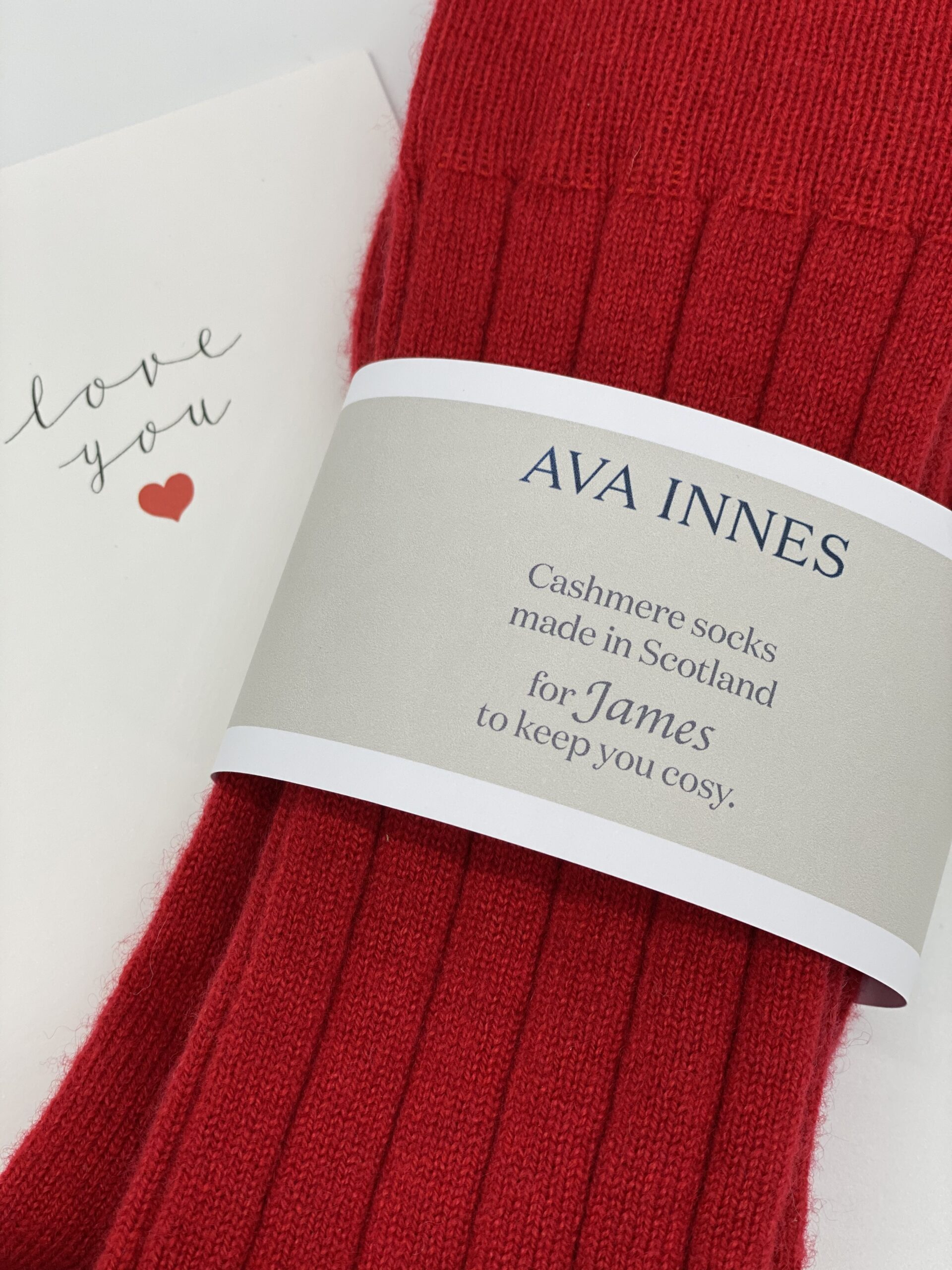 Valentine's Gifts For Her –
* Jewellery is just a classic valentine's gift isn't it? If you are not planning a *certain* type of special ring this year (!!!!) then why not check out this fantastic range of positive mantra-inspired jewellery. Perfect for the yoga-loving, spiritual seeker in your life! I adore this silver love disc pendant – perfect for Valentine's! Currently £27.30 in the sale!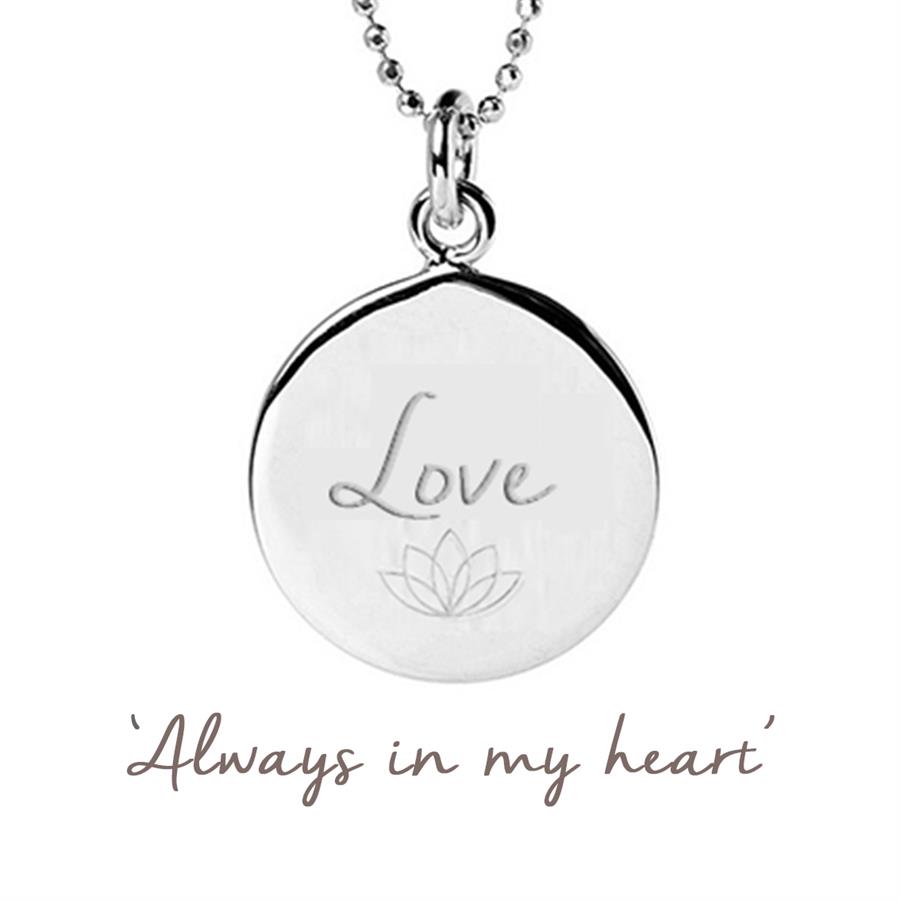 * Yes, they say every woman loves flowers (& I am no exception). but what about thinking outside the box this year and choosing something a little different? Look at this Green Wall Home Kit Color from LECHUZA where a space-saving and eye-catching herb / plant garden is created instantly. In pink or red, these are perfect for floral Valentine's Day gifts. Thanks to the practical magnetic brackets, the CUBE Color planters can be attached easily to the corresponding magnetic bar on the walls. With their sleek matte colours and finely crafted structure, the herb pots set stylish designs in the kitchen, creating small hanging gardens in unusual places. And also – the LECHUZA irrigation system takes the stress out of plant care. Plants can easily be placed into the Glossy containers with the liner, without the need for time-consuming repotting. A stick inserted into the liner from below transports moisture evenly to the roots. the water level indication can be used to check when it's time for refill the reservoir. Plant care can be that simple! £83.99.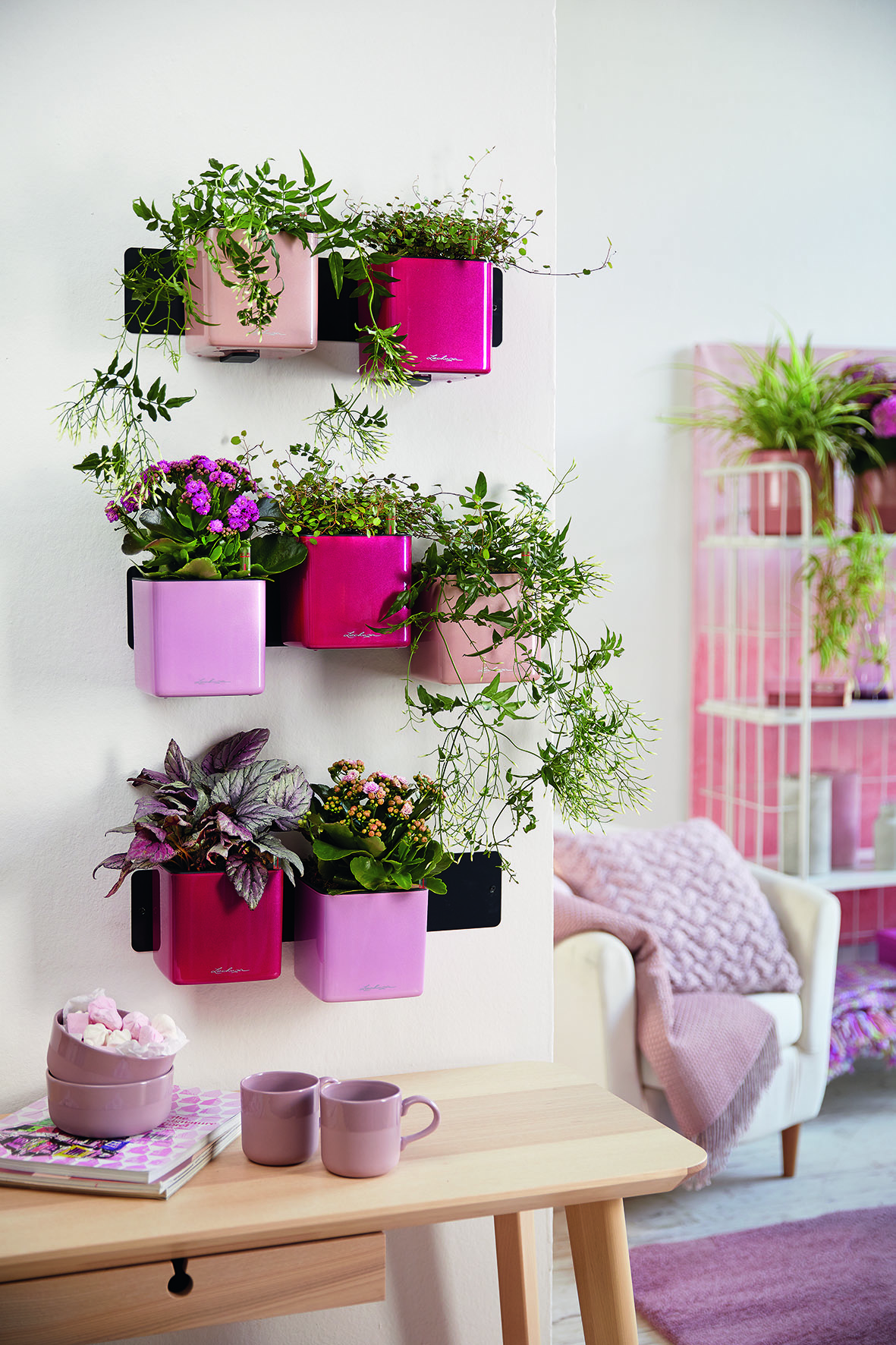 And a Bonus Valentine's Gift For Your Dog! –
* Well, you all know how much I love to treat my pets! Here is a SUPER cute Valentine's fleece onesie for your dog! It will certainly help keep them snug & warm (& cleaner!) on muddy winter hikes! It can also be used as a drying coat if they are wet as it helps wick the moisture away from their skin & fur. From £20.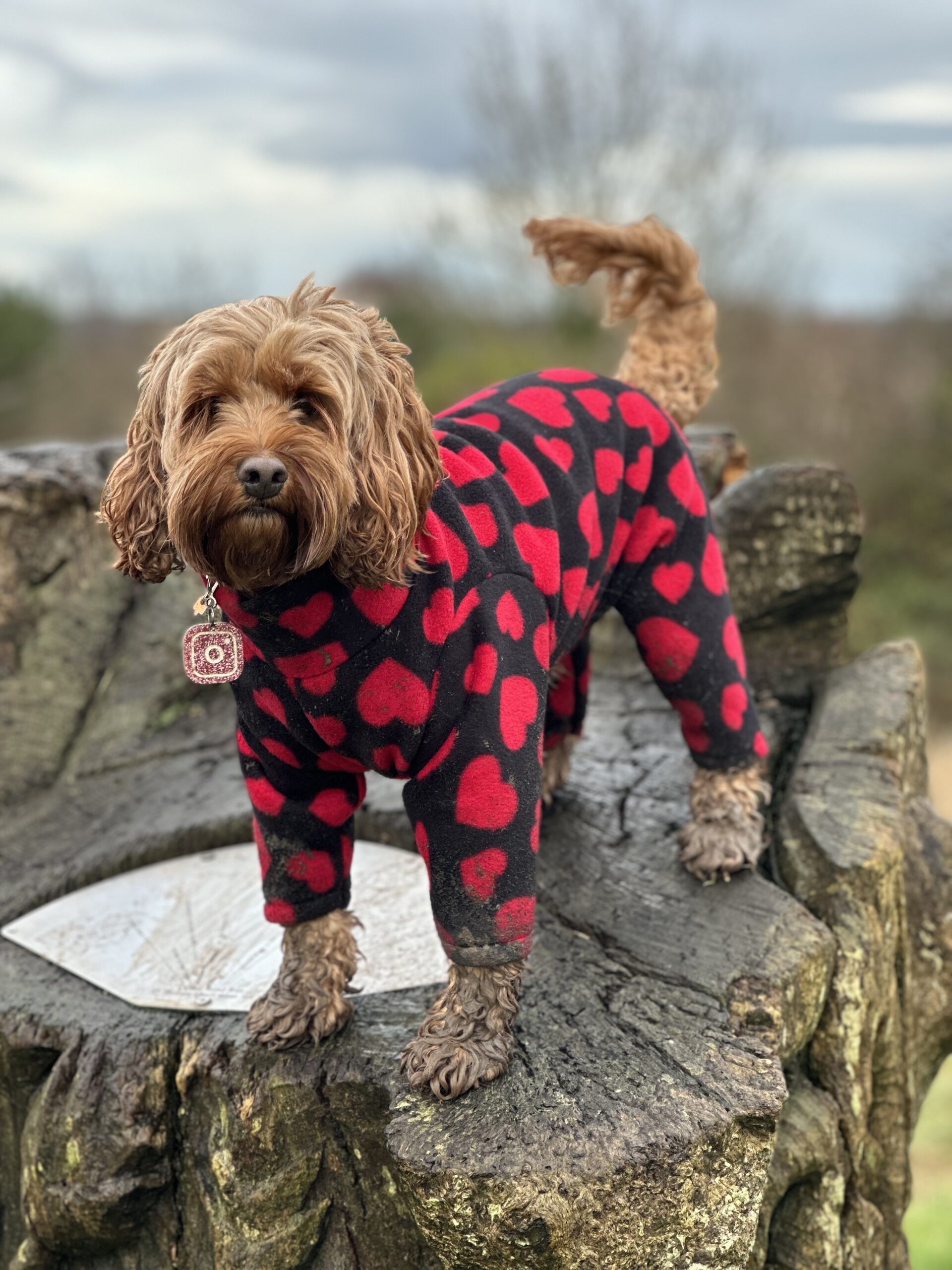 Let me know if any of you love any of these gift ideas? And what you are hoping to unwrap on Valenine's Day?!
Luv, Fi xx