Let's talk sleep…! We all know sleep is important, right? And not just any old sleep – but quality sleep! Sleep deprivation is serious business & has a wide variety of physical & emotional knock-on effects. The health effects of too little sleep include – weight gain (I certainly have experienced this), increased risk of diabetes & heart disease as well as lowering of the immune system. You can read more details about the effects HERE. This is something I'm (unfortunately!) all too familiar with at the moment… I will share my sleep story with you at the end of this post (as it's a lengthy one!). But for now, let's focus on something we can do to improve our quality of sleep.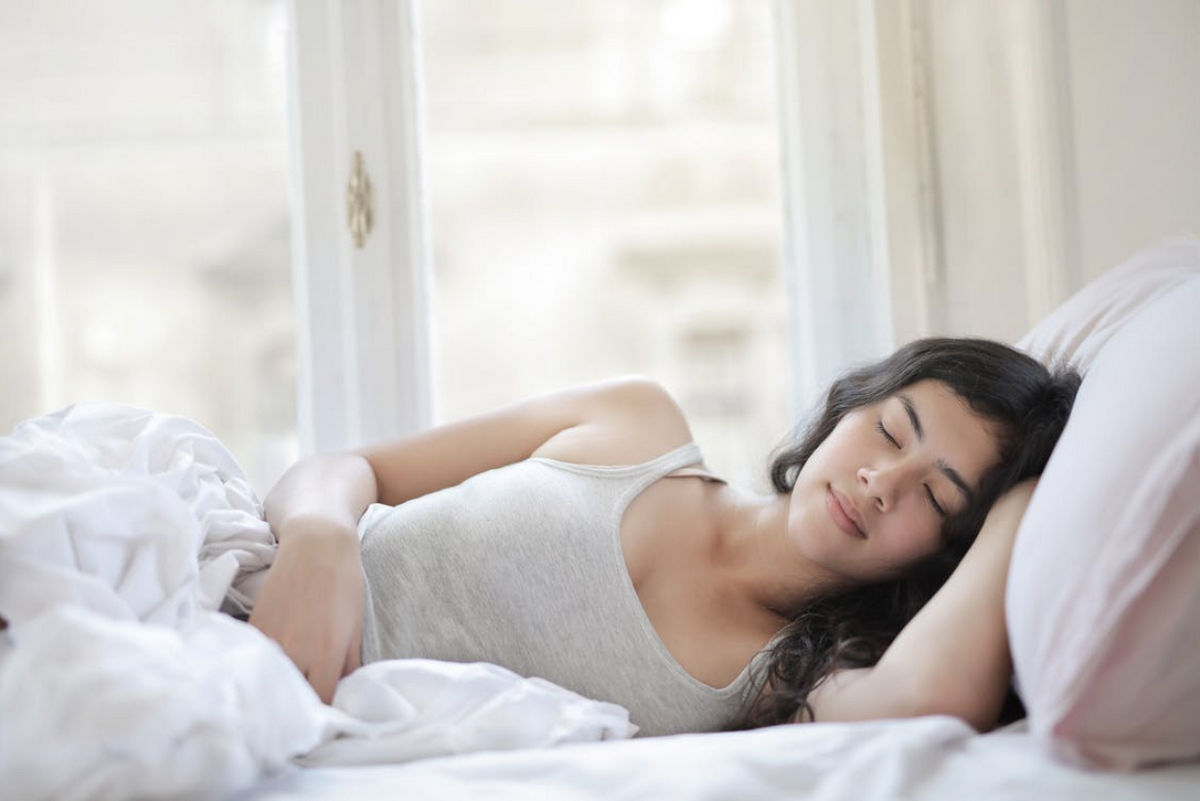 Top of my list for a good night's sleep is having a quality mattress. I don't spend a lot of time in my actual bed these nights (keep reading to find out why!!) – but my mattress is (ahem!) well past it's best. I currently have a memory foam mattress. It was a cheapish eBay unbranded buy around 10 years ago (did you know you should change your mattress every 6-8 years?) & the memory foam has now become permanently moulded to my shape, even when I'm not in bed! Which really doesn't make for a supportive night's sleep!
I have been looking online for a while for a new mattress, but cost has prohibited the purchase so far! I think the main priority would be to choose a well-known, quality brand with great craftsmanship & good reviews. The top 3 mattress brands that I would recommend are –
1 – Silentnight – I bet everyone in the UK knows of Silentnight – mainly due to their fab advertising (the hippo & the duck?!). My top Silentnight pick would be the Miracoil Eco mattress – made from eco-friendly, sustainable materials & with no harmful chemicals. Sounds like a winner!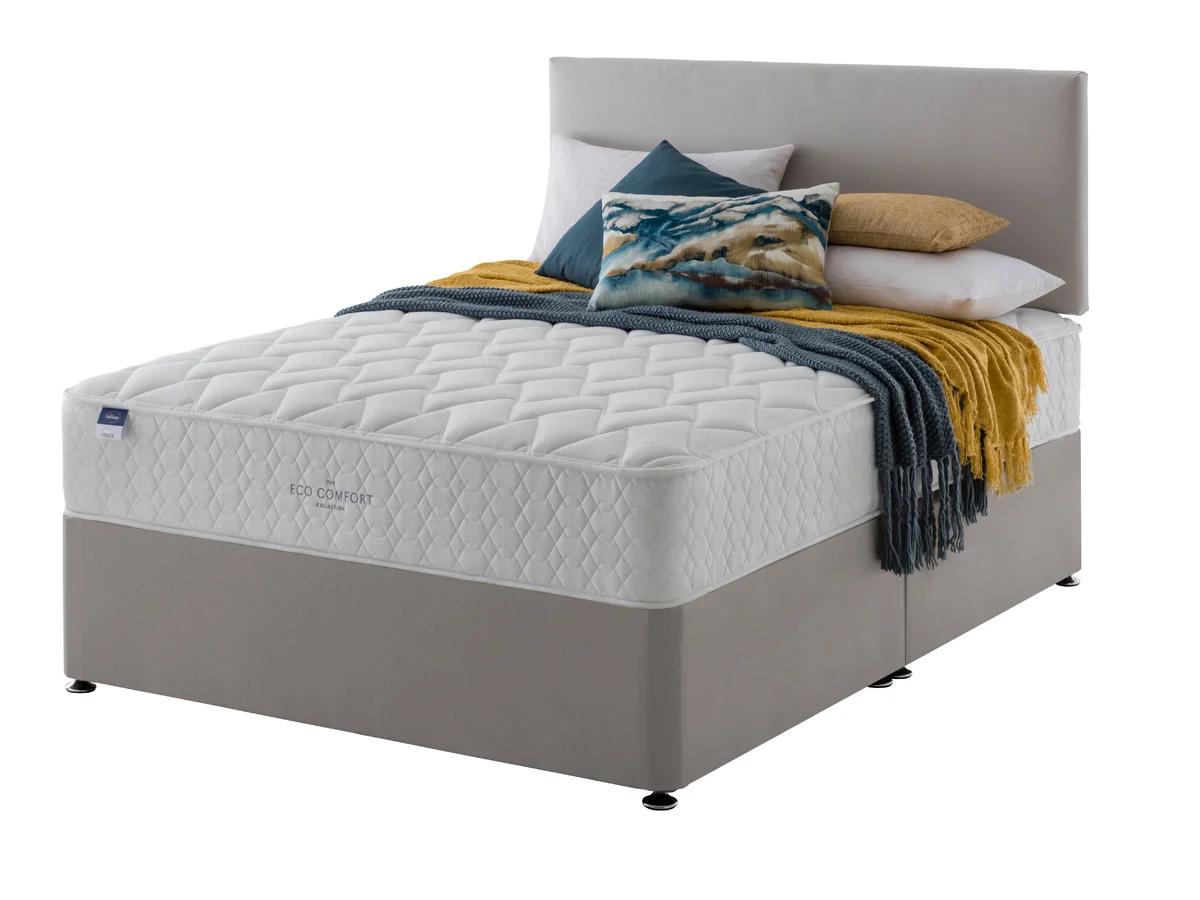 2 – Sleepeezee – they have a wide variety of quality mattresses to suit any budget & again are UK made! My top Sleepeezee pick would be the Wool Deluxe mattress – I've wanted a mattress made from natural materials for so long!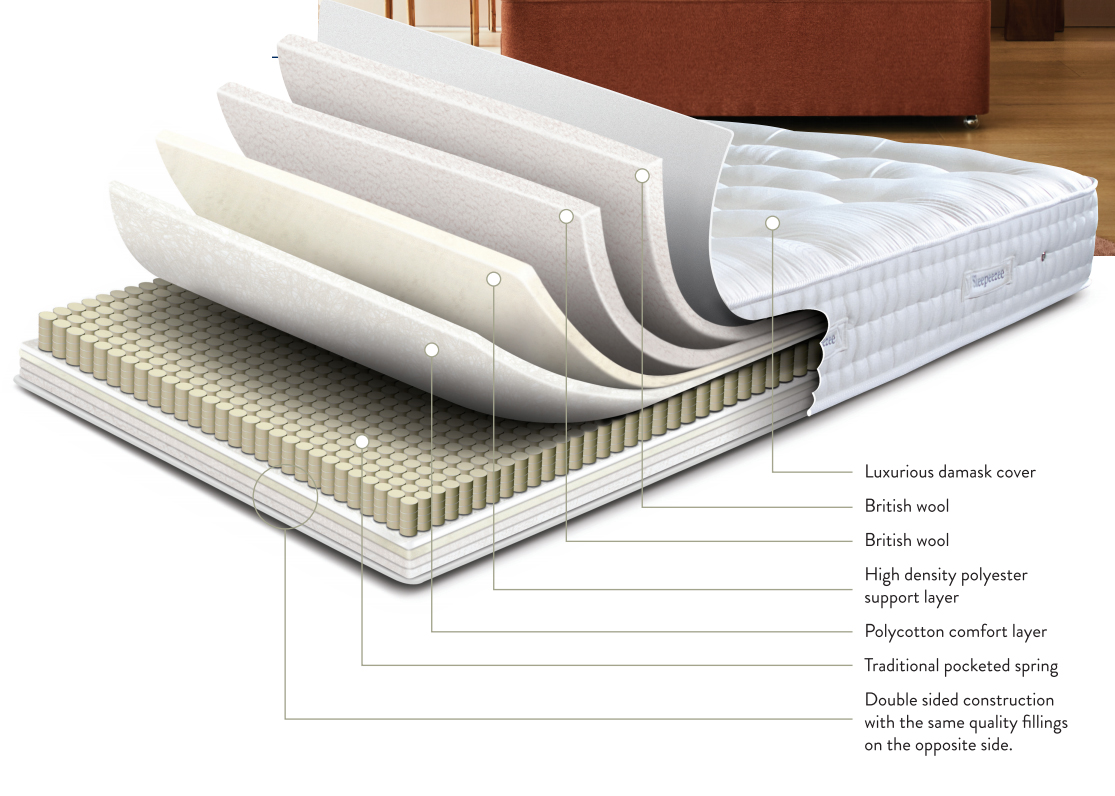 3 – Giltedge – another quality brand that I've just recently come across is Giltedge. They have grown into one of the UK's biggest bed manufacturers & are proudly made in Yorkshire! I love the "zip & link" beds they do – perfect for me & Chester (my dog who you will read about later!!).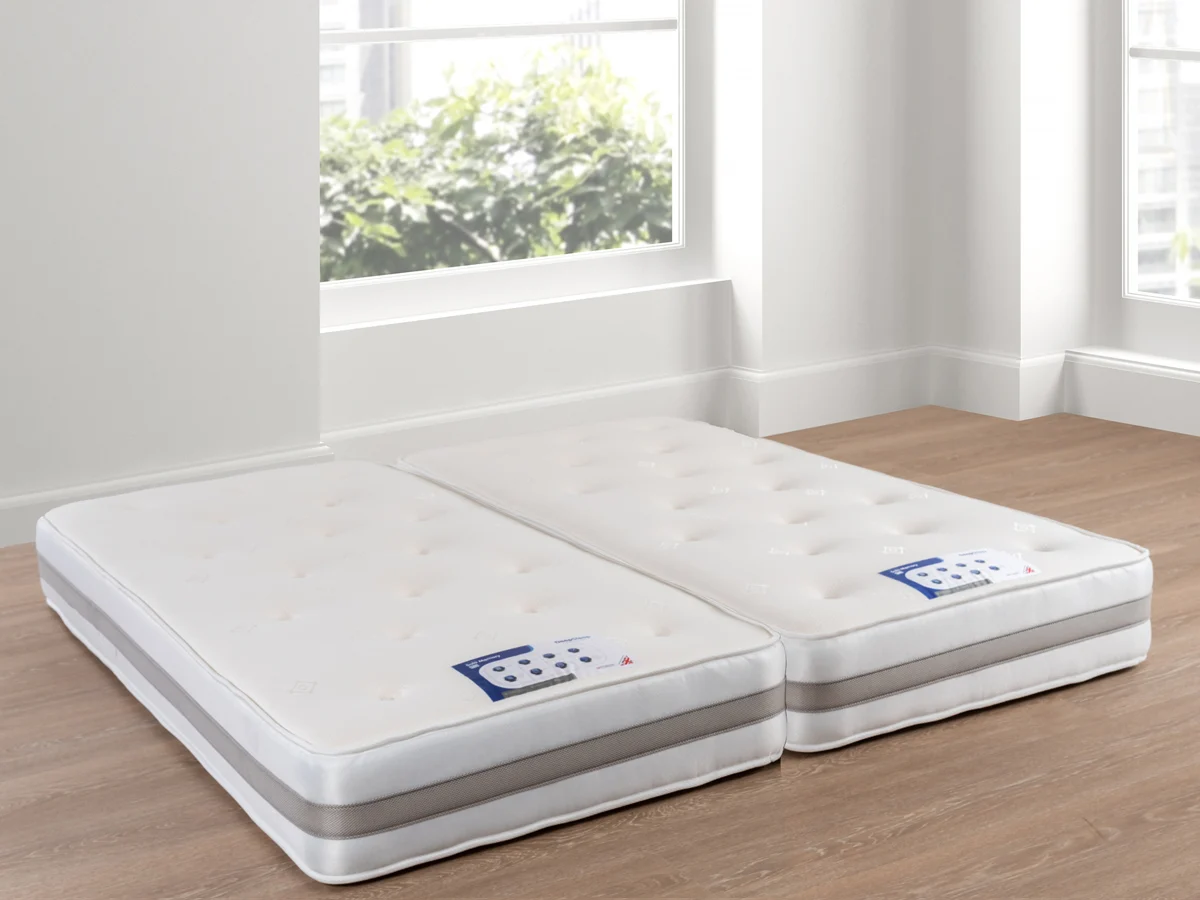 I shall have to start saving! I really have talked myself into wanting a new mattress – it's been long overdue!
So are you ready for my sleep story?! Read on….!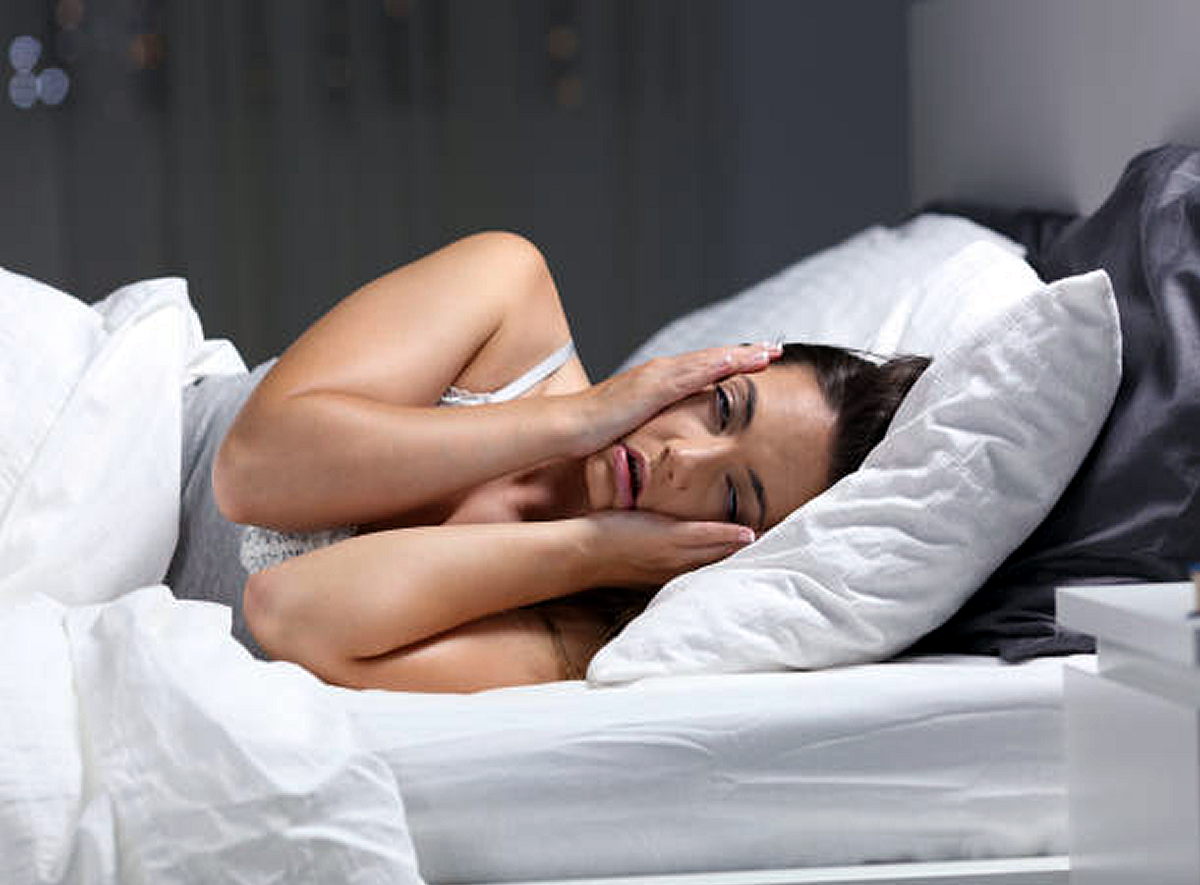 I have always been a great sleeper & a great lover of sleep, needing a good solid 8 (sometimes 9!) hours sleep a night. However, recently (over the last 8 months) my sleep has been majorly erratic due to caring responsibilities for my animals. I won't bore you with all of the details but one of my dogs has developed chronic pain issues & one of the first signs was his restless sleep. Yes, I was one of those people who let the dogs sleep in my bedroom, on the bed! So of course, when he was restless & didn't sleep then I didn't either… It has been a long & arduous journey of trying to get his pain levels stabilised with pain medication, physiotherapy, natural remedies etc etc… And boy has it been tough. Some nights we both got a couple of hours sleep if we were lucky. Right now, we're averaging around 6 hours sleep a night, but very broken sleep with me getting up to attend to him & administer medication during the night. Oh & the cats think this is great & have also started demanding food service at all hours….! It has been such a challenge, especially as a single person with sole caring responsibilities.
I have major sympathy for new mums & anyone else in similar situations as being constantly sleep deprived is not fun! It really has made me realise just how crucial quality sleep is to our health & wellness. It really is foundational. You can take all the health supplements & eat a super healthy diet but if your body isn't getting enough sleep to rest, rejuvenate & repair then you're not going to feel good!
I really struggled with extreme exhaustion during the day (I was like a zombie!), lack of concentration, irritability, inability to cope with day-to-day life. Culminating with having a car accident due to the stress & exhaustion & having my car written off. Not fun. And honestly, I look about 5 years older than I did last year, & my weight has increased despite being more active with work during the day & eating much the same foods.
Are you convinced that sleep is good for you yet? I know I certainly am!
As my dog's pain progressed he found it more difficult to settle on the bed with me at night – plus he developed severe separation anxiety & now needs to be glued to my side at all times to feel safe & secure. This means that every night I now fall asleep with him on the living room floor. Yes that's right, on the FLOOR! I tried using an airbed but it wasn't supportive enough for him & it kept deflating during the night! Having a spare mattress on the floor isn't practical or cost effective so I make a snug little bed with many layers of blankets & a duvet to lie on for us. It is not ideal & it took me many weeks for my body to get used to the change (hello, back & hip pain!) but it works for now. I won't mention my recent lower back pain which resulted in me taking about 10 minutes to get myself up from lying on the floor due to the pain…!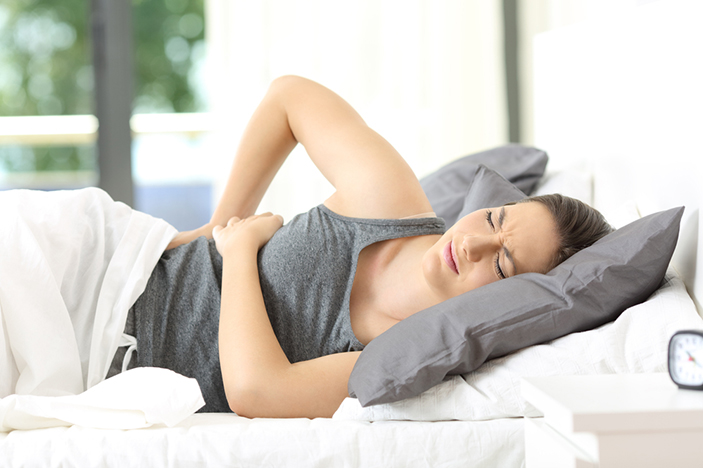 I definitely don't sleep deeply on the floor as I am always keeping an awareness of the animals needs & know I have to wake up at 1-2am to administer medication.
I have now started to go upstairs to my own bed for the second half of the night. Unfortunately my doggy doesn't sleep without me being with him, but as the pain specialist said, sometimes our own self care as owners is the best veterinary medicine. I need more quality sleep to be able to care for him at the best possible level the next day, as well as fulfill my work requirements etc.
It honestly feels like bliss when I get into my own bed & can lie on a proper mattress! As mentioned above, my mattress isn't great but it is better than blankets on the floor!
I'm dreaming of the day (or night!) when Chester's pain is stabilised enough for him to sleep throughout the night, the cats don't disturb me for midnight food service & I can get a blissful 8 hours solid sleep on my new comfy, supportive mattress. And of course, I'll wake up refreshed & looking like a Goddess…!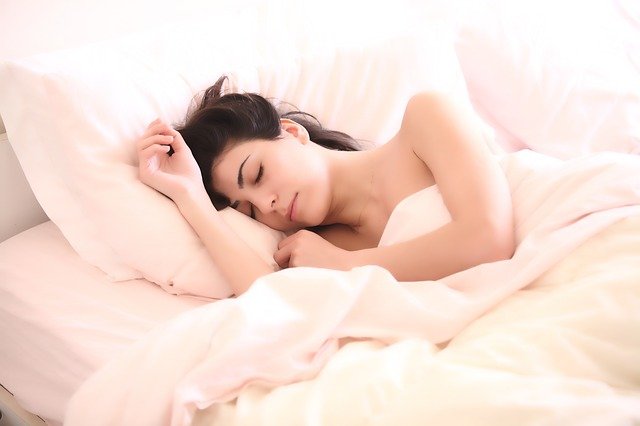 I would love to know YOUR sleep story! And what sort of mattress do you have?! Let me know in the comments below!
Thanks for reading…! Luv, Fi xx